We are happy to announce that Moxy by Marriott Hotel is almost done! On this project, we made a combination between #historicpreservation and #midrise #structuraldesign, alongside with Kobi Karp Architecture and Interior Design.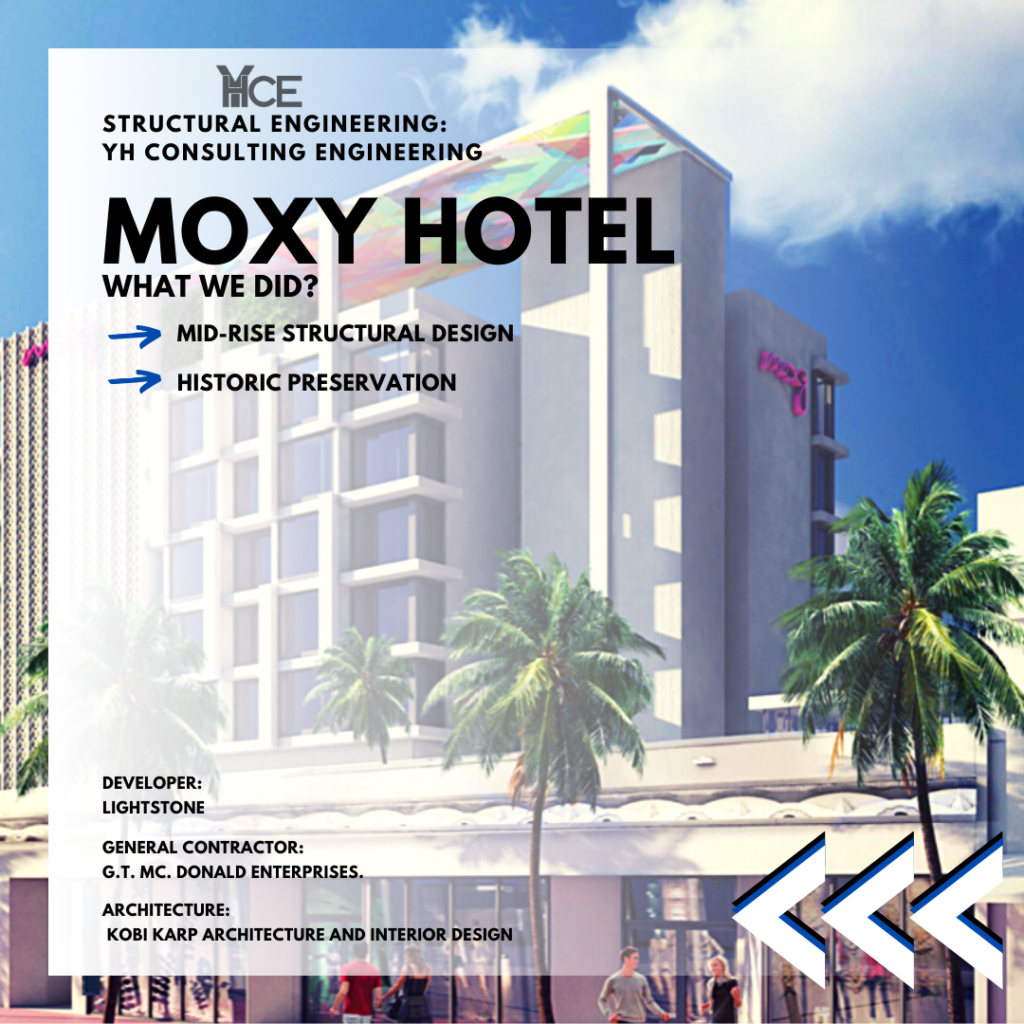 The project consists of the Renovation of Historic Facades and construction of proposed Hotel which will be a 78,000 gross square feet, 7-level structure. Moxy South Beach with 202 rooms, restaurants, bars, a fitness center, and a 72-foot pool on the second floor.
As part of the project, we worked on the structural design of the restoration for several retail structures on Washington Avenue, which are integrated to the new construction project.