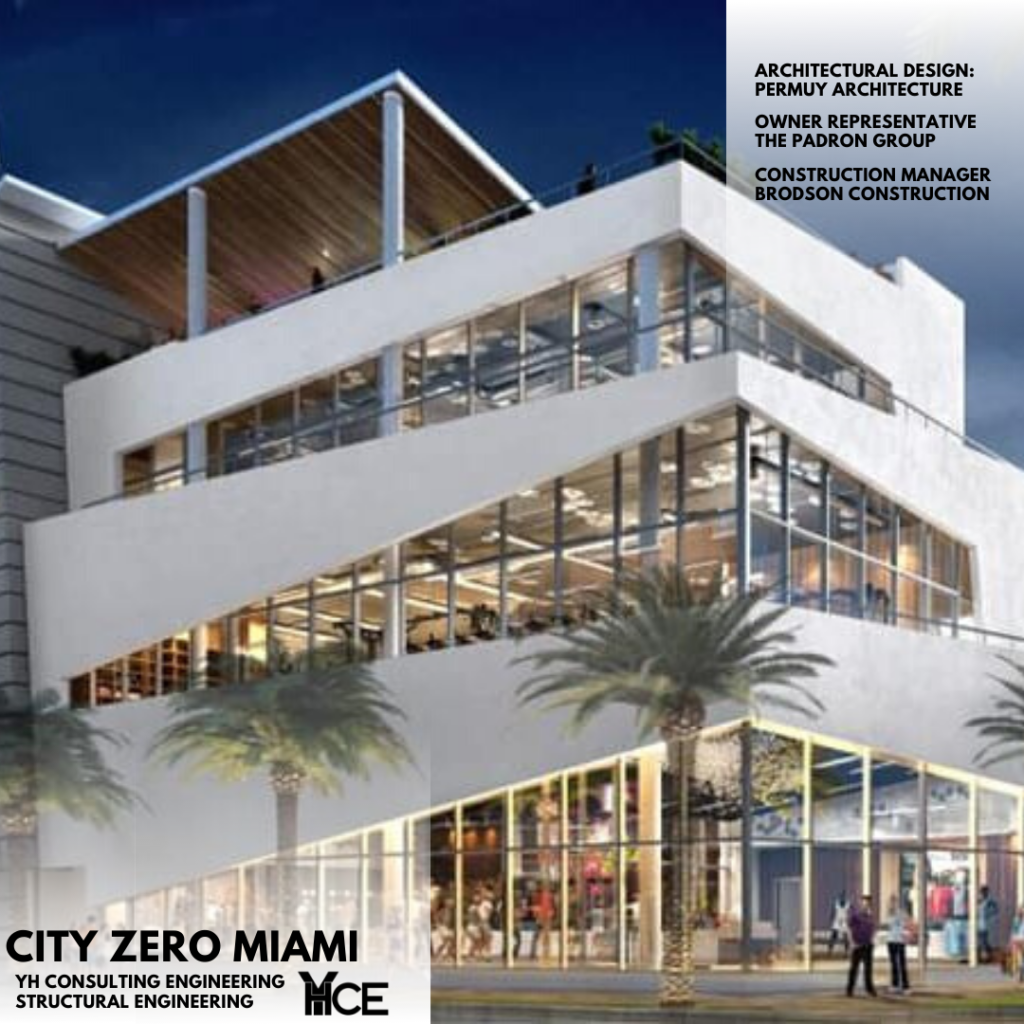 City Zero "The most anticipated dance studio in Miami" from creator and co-founder of Zumba Fitness Beto Perez, designed by architect Permuy Architecture, and structural design by Youssef Hachem Consulting Engineering (YHCE), and developed by The Padron Group, with Brodson Construction as the construction manager.
This extraordinary building, located in the West Brickell Area: 591 SW 8th St, Miami, is an adaptive reuse project, that included the demolition of the interior of the building, remaining and reinforcing the exterior walls and some structural elements. With 15,000 sqft, this 3-story building is a mix-use construction project that will include dance, fitness, weight training, a recording studio, coffee shops, retail, and a recreational rooftop terrace.
City Zero is what structural engineers defined as an irregular building, meaning that the geometry of this building is not uniform throughout the structure, and this is exactly what makes this place unique and special. Every floor of this construction is a custom size floor, specially designed for its specific use: The ground floor it's going to incorporate a new dance technology from France, that is going to innovate the US fitness centers.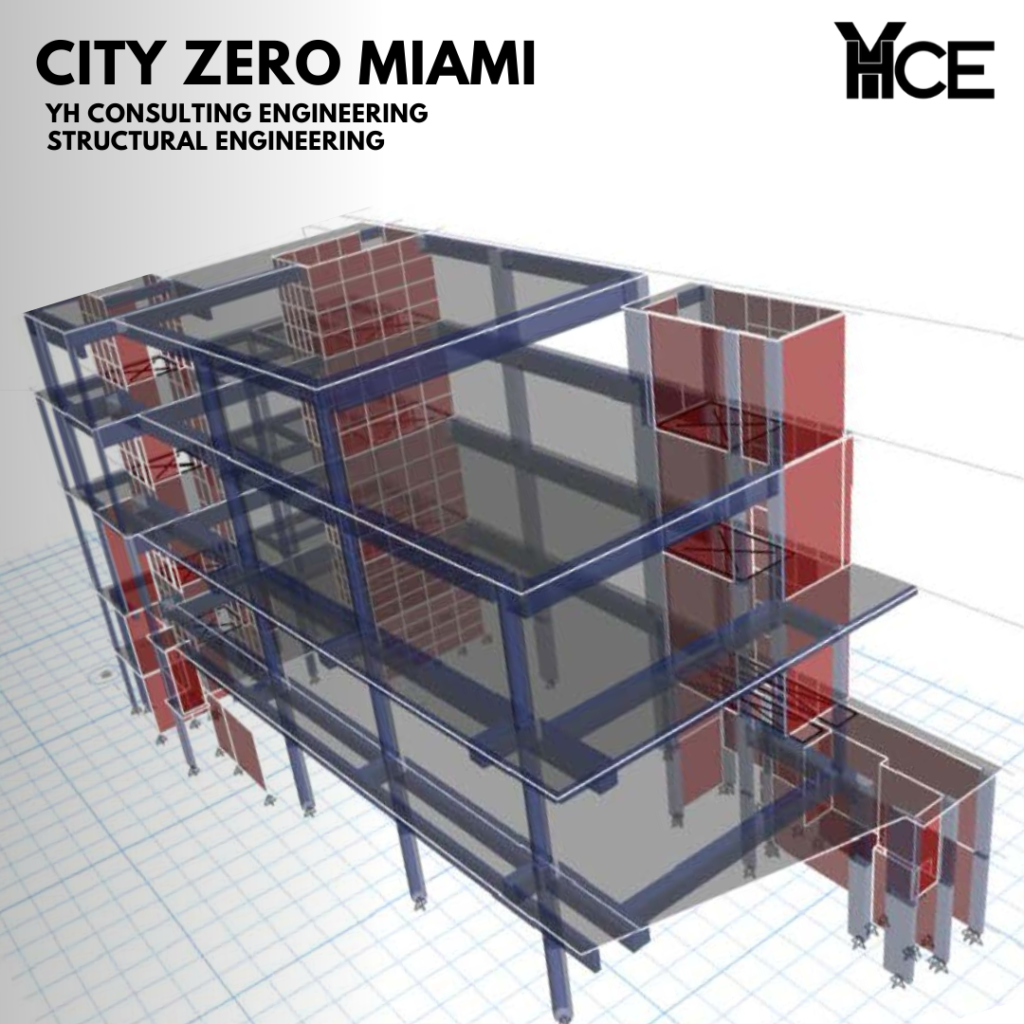 The second floor is designed for fitness, cardio machines, and weight training. We had to design the building considering the significant superimposed dead and live load that represents having the gym on the second floor and how it transfers to the mezzanine.
Each floor is designed to have big open spaces, with columns located just in the perimeter of the building, except for the stairs area, the elevator area, and the restrooms area. Because of the irregularity of the building, we had to choose for this design round columns, reinforced walls, rectangular columns, transfer beams.
From the first floor to the roof deck, this building has 63′ of height, with impact windows, each one designed with a custom size as per facade design, this building is intended to resist hurricane seasons across its lifetime.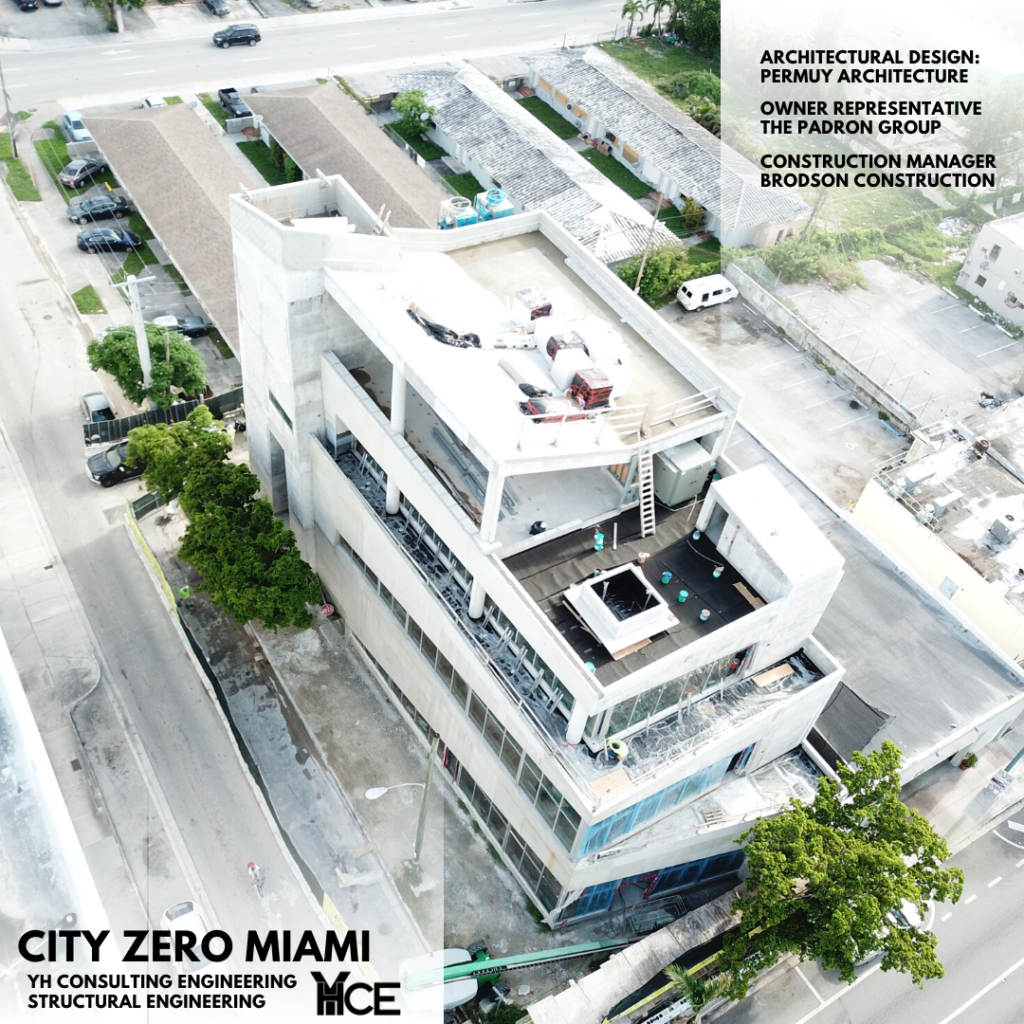 The project of this building started in August 2018, with the design phase, followed by the permitting on the City of Miami, and right now is under construction. The building has become a hit on social media, and @CityZeroMiami already has 19.5K followers that are sharing content about this construction and its passion for dance and fitness.