1177 Kane Concourse is a mix-use luxury project located at Bay Harbor Island, which includes 3 different constructions: a residential building, a parking garage, and a Class A office building, the complex will also include boutique retail spaces and restaurants.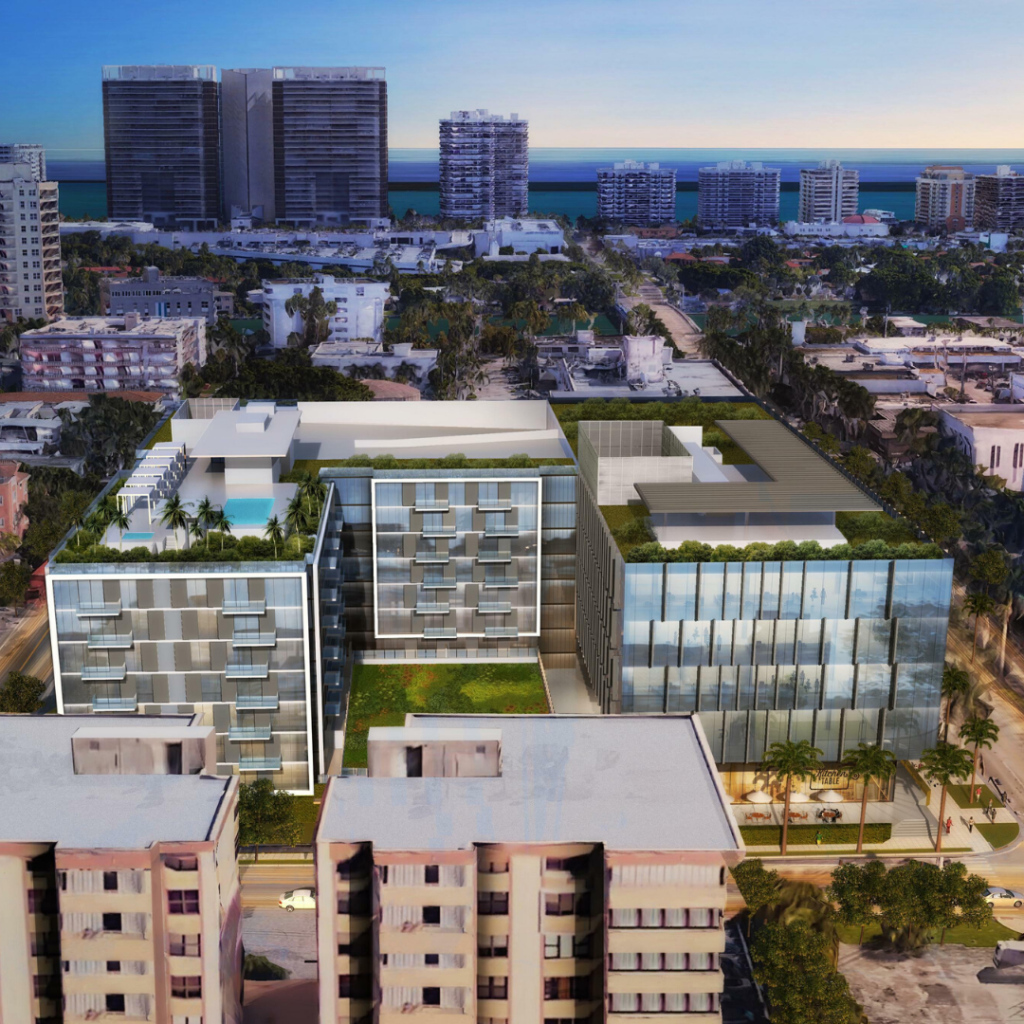 Behind the amazing architectural design of this project, we are doing the structural design to guarantee the continuity of its elements from one floor to another, as well as the resistance of the complex against threats like storms and hurricanes.
The whole complex will have 80 feet of height over a foundation system of 16" round auger-cast piles supporting the reinforced concrete cap pile and the structural slab, and 16" round piles installed to develop a compression capacity of 150 tons and a tension capacity of 60 tons.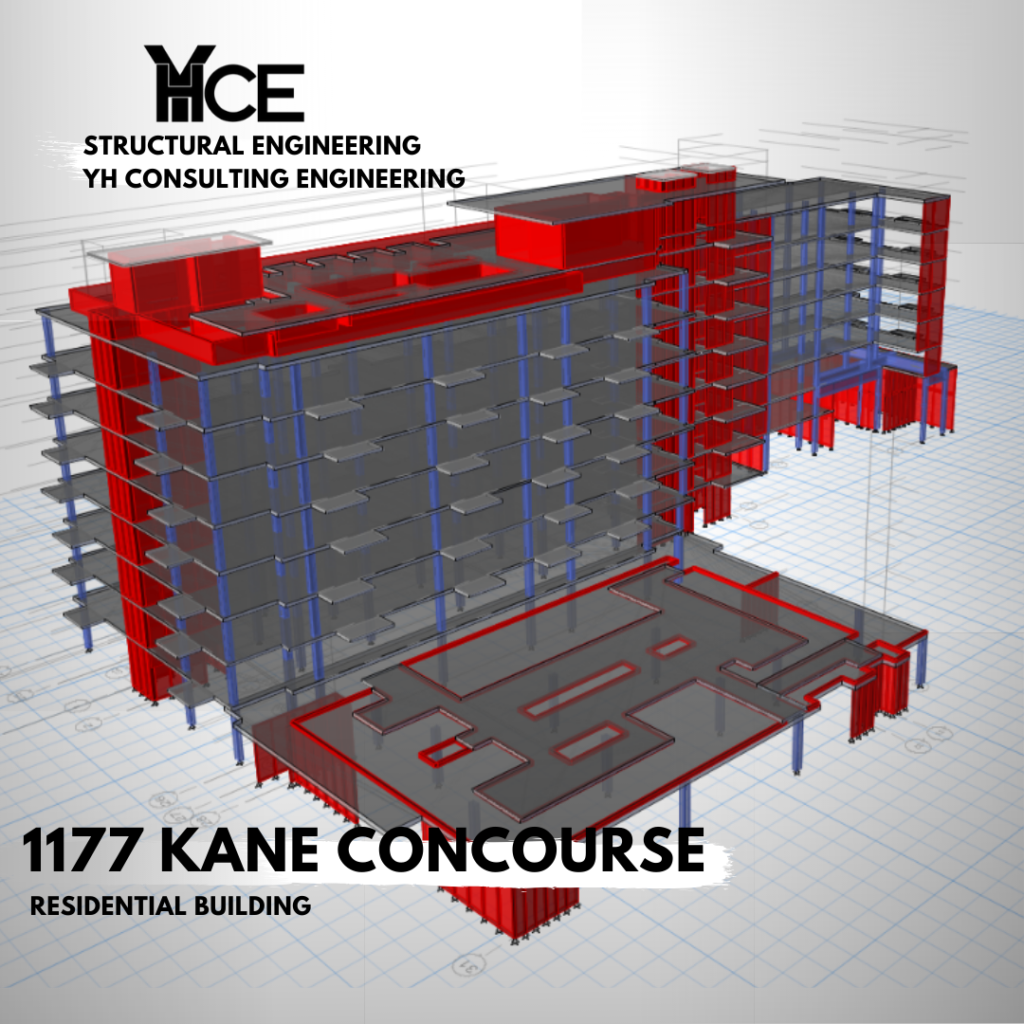 The residential building with around 144548 sqft of gross area, has 8 levels, a pool located on the rooftop, and underground parking. This building and the parking garage are designed with a post-tension structural system.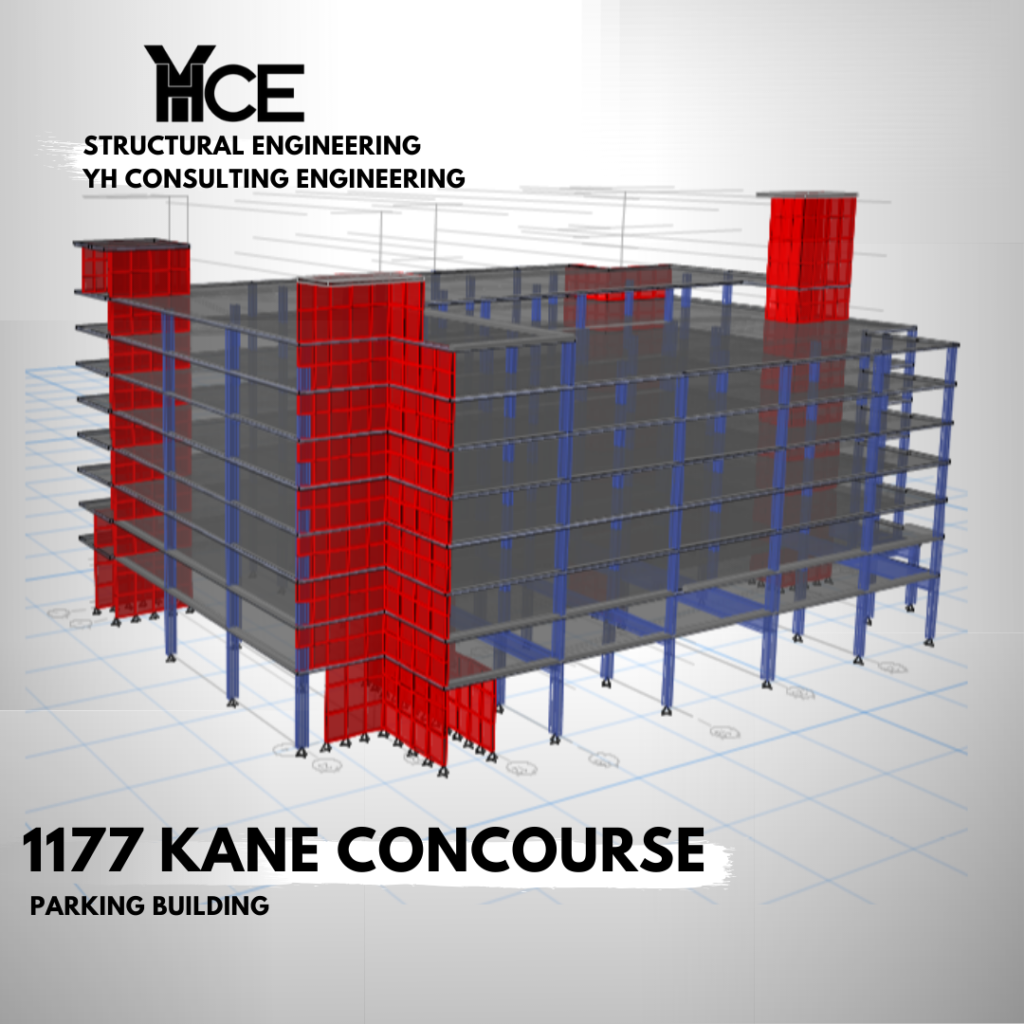 The office building, with 114959 sqft, has a lobby on the first floor, and columns ending at the second-floor slab, for this reason, we needed to add transfer beams from the first level to the second level and composite beams on the second level to maintain continuity on the structural system.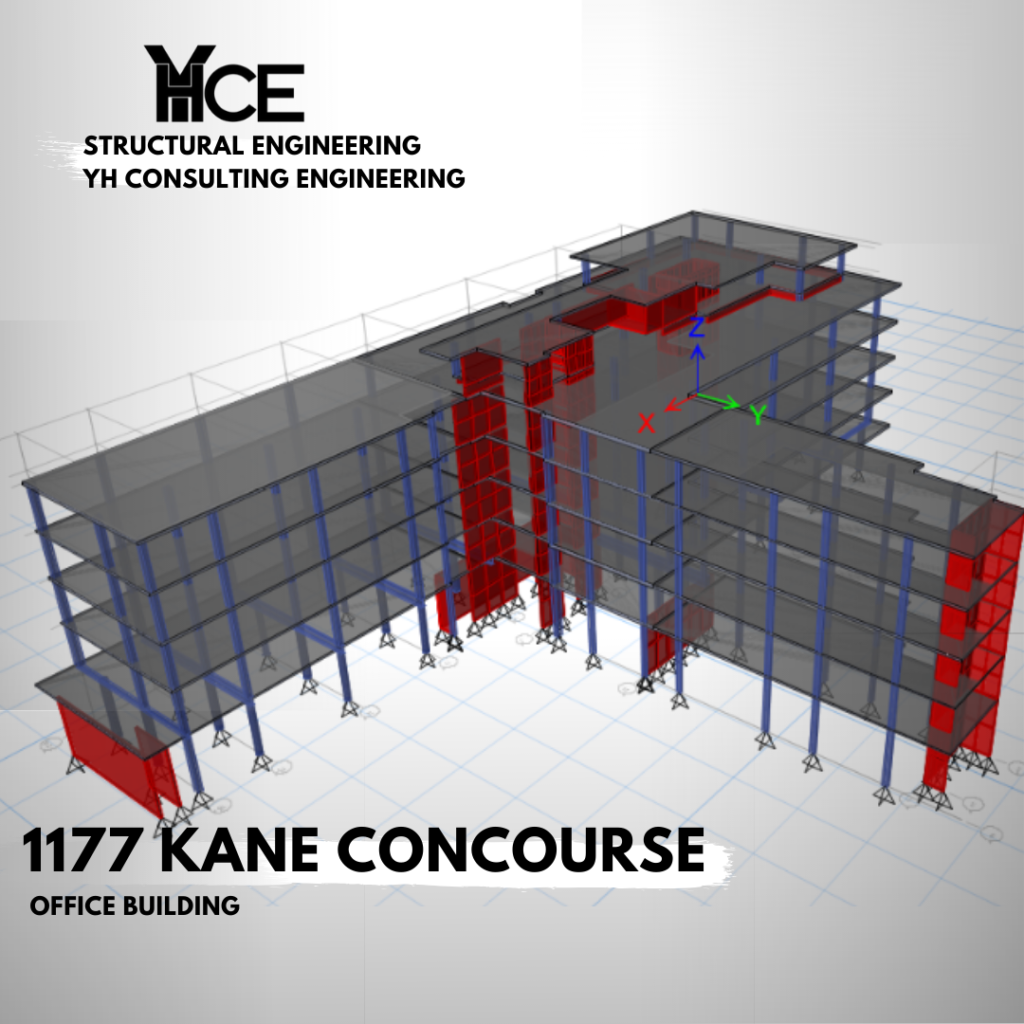 We also studied the closest location between the buildings and the bay, to design the impact windows and doors, wind and hurricane resistant.
This project is developed by Wharton Equity Partners and Northwood Ravin, alongside a great team of well-known architecture and engineering firms such as Arquitectonica, who is doing the architecture design, Arquitectonica Geo as the landscaping architects, Frankel Benayoun as consulting architect, Kimley Horn as civil engineers, David Plummer & Associates as the parking and traffic designers and our firm YHCE as the Structural Engineers.