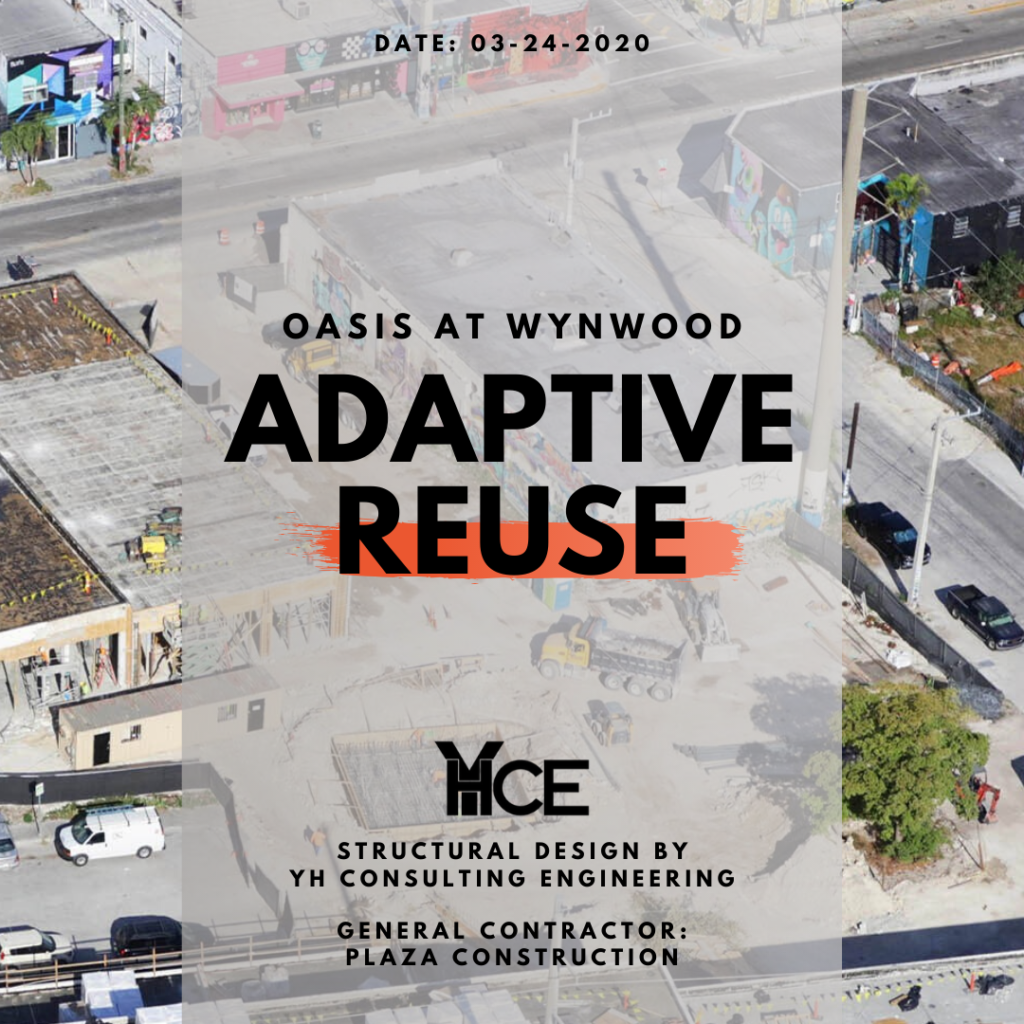 At YHCE, one of our expertise is to adapt an old building structure for new uses while remaining part of the structural system, in construction this process is called adaptive reuse and is commonly used to preserve historic features of the building, to prolong the building's life, and sometimes to take advantage of the site location.
Developers consider different factors to decide if they should start a new project or preserve part of the building adapting existing elements to a new use. Before the beginning of the project, the site should be inspected by structural engineers, who are going to determine the feasibility of the adaptive reuse project, considering the quality of the existing structural elements.
Typically the new zonification rules are less flexible than the old norms, which represents an advantage for those who are developing using adaptive reuse, maintaining the original zoning conditions of the land: parking lots, setbacks, landscape areas, etc. and being able to save space. Constructing with adaptive reuse has more benefits, using this process, contractors, developers, and construction managers can save around 7% of the total construction costs, avoiding demolition.
However, this is a challenging process for architects, contractors, and engineers, and should be evaluated and executed by experts, to preserve the durability of the new construction, avoiding cracks and failures. Structural engineers should carefully design the proper reinforcement of the existing structural elements and the constructive joint between the old building and the new construction.
The Oasis at Wynwood, a good example of Adaptive Reuse.
One of our adaptive reuse projects is The Oasis at Wynwood, a mix-use building that includes retail, dining, and office space. This place was a group of 4 different old-fashioned warehouses, which are being remodeled into a creative paradise designed by architects Urban Robot. On this project, we designed the partial demolition of the 4 buildings, remaining around 40% of the existing structure, including some foundations, walls, and slabs.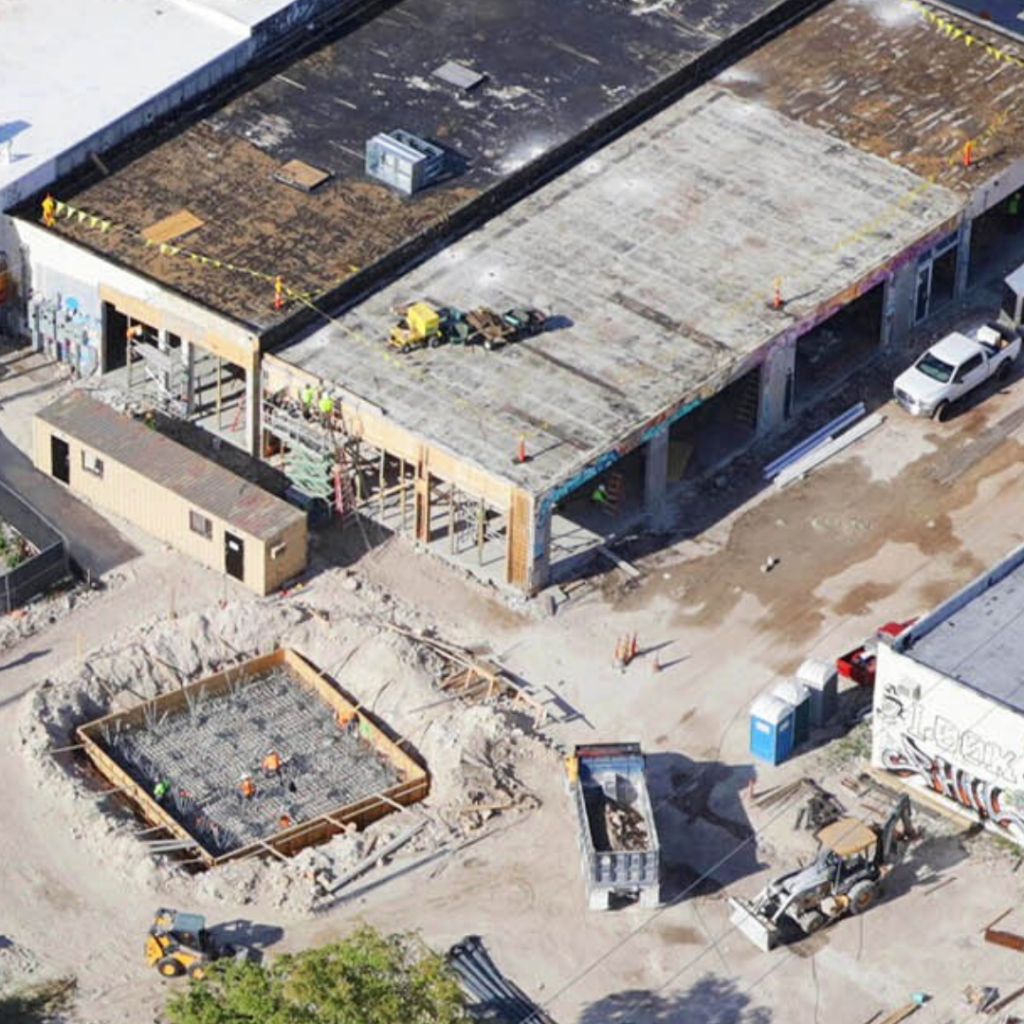 The Container Tower at The Oasis at Wynwood
Something unique about this project is the decorative container tower of 80 feet in height. The foundation was designed with round concrete piles and grade beams to develop a compression capacity of 35 tons.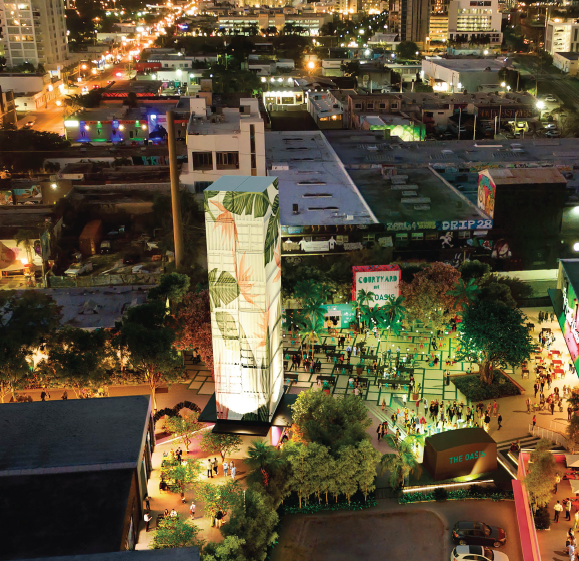 We also have been designing other adaptive reuse projects on Wynwood such as Coyo Taco, Wynwood Park, Wyn Box, 2407 Nw 2nd Ave, 2701 Nw 2nd Ave, and 11 Nw 25 St.